Pinsight for Development
Everyone has the potential to become a great leader.
Pinsight provides organizations with insights and tools to develop their employees into the leaders they need. Based on The Leader Habit formula – a highly personalized leadership development process that focuses on building effective habits – our methods are simple and backed by science.
Start with Insights
Turn assessment insights into action. Understand your employees' natural strengths. Accelerate individual and team growth with personalized leadership development plans.
Build Effective Habits
Simple and easy to practice, our Leader Habit method identifies leadership skills employees can master quickly. The Pinsight App empowers employees to create lasting change while allowing organizations to track improvements in real-time.
The Pinsight Difference
Personalized Development
Use The Pinsight App to turn assessment insights into action. With personalized leadership development plans, employees can fast-track their own growth.
Daily Practice
Daily habit-formation exercises take only a few minutes to complete. With consistent practice, these micro-behaviors turn into strong leadership skills.
Immediate Feedback
Employees can track development with immediate feedback. Mentors and leaders can view progress to reinforce and adjust individuals' development plans.
People Insights We Provide
Development Gaps
Understand the most common development needs in your company and break those gaps down further to see which employees can benefit from training.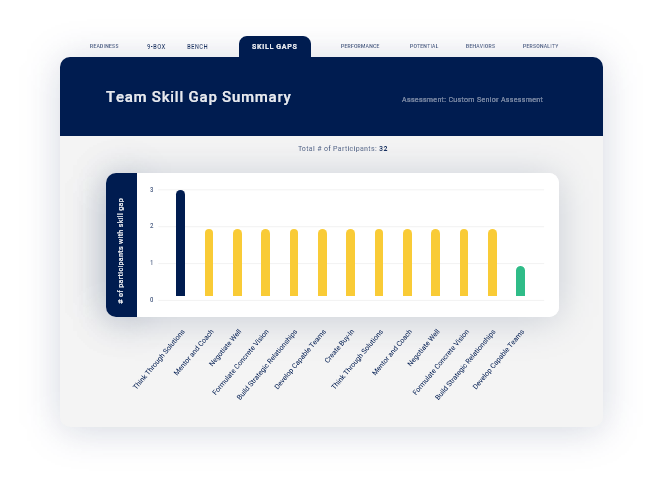 Skills & Motivation
Gain insight into the preferences and current performance for each employee. Use this information to build strength-based development plans.
Learning Interest & Agility
Identify employee learning styles to understand their potential for growth and path to develop leadership skills.
Our approach to leadership development
"Lanik's method works where other training programs fail." -800-CEO-READ
"A blueprint to design leadership development in a way that will actually work." -Fast Company
"Interesting analysis of the troubling problem of why all those millions spent on executive training and development seems to have such little effect." -Forbes
The Pinsight App and our leadership development methods are based on The Leader Habit formula, a highly personalized process focused on building effective habits. Among The Denver Post's top five business books, the international bestseller by Dr. Martin Lanik is transforming how organizations and individuals approach leadership development.
Pioneer change. Start today.
Hiring, developing, and promoting the right leaders is no simple feat. Let our talent analytics platform provide the insights you need to make informed decisions. The next step? A one-on-one consultation to see Pinsight in action.