Pinsight for Succession
Identify high-potential employees. Measure readiness of successors.
Succession planning is often swayed by unconscious bias and personal preferences. Pinsight's fair, evidence-based process provides leaders with objective data to identify high potentials and their readiness for key roles.
Identify Future Leaders
Lean on data to manage succession with certainty and fairness. Our assessments evaluate skills that define success in your unique organization. Plus, they accurately predict when your leaders will be ready to step up.
Develop Your Bench
Once a succession plan is in place, track your future leaders' progress as they develop and hone the skills they will need to succeed in their new roles. Our leadership development tools utilize the insights gained during the assessment to create a daily development plan.
The Pinsight Difference
Remove Unconscious Bias
When it comes to selecting future leaders, many companies still rely on recommendations from management. But unconscious bias affects those choices, opening up organizations to risk. Help senior management make better decisions with objective insights.
Compare with Global Benchmarks
Our assessments place employees in a simulation of their future role so that we can measure their readiness. We assess their capabilities against global benchmarks, providing you with the bigger picture of how they rank compared to similar leaders.
Track Progress in Real-Time
Keep a close eye on your next generation of leaders. Watch in real-time as your future leaders improve their skills through regular, habit-forming, and personalized development plans.
People Insights We Provide
9-Box Placement
Identify high performers and high potentials. Know how your talent stacks up against global benchmarks with objective people insight at your fingertips.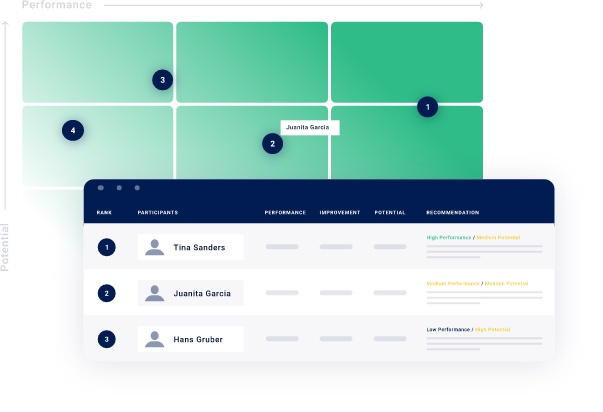 Bench Strength
You have a vision for the future of your company. Use data to identify which leaders have the skills to drive your organizational strategy forward.
Leadership Readiness
Measure your top talent's readiness to lead. Understand who will excel in leadership now, and who has potential to develop into strong leaders.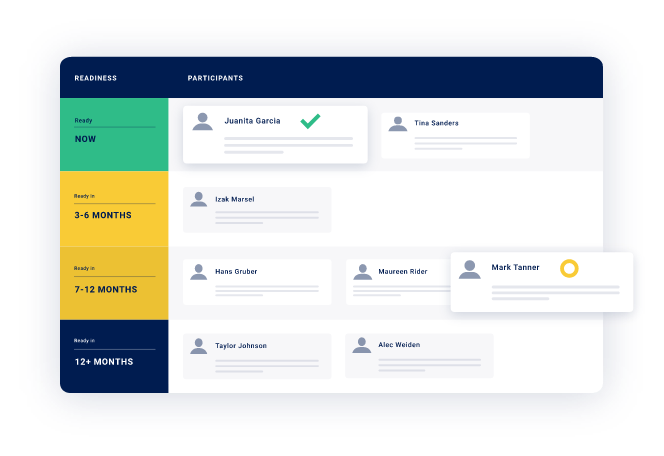 Pioneer change. Start today.
Hiring, developing, and promoting the right leaders is no simple feat. Let our analytics platform provide the insights you need to make informed talent decisions. The next step? A one-on-one consultation to see Pinsight in action.